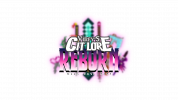 Disclaimers:
- If your lore has very obscure symbols, it may cause issues with the CIT.
It is quite confusing and when I was making one for Olpx, the CIT worked on my end with his sword but not on his, we tried for about 30 minutes and nothing worked. You can always just edit your Lore's if needed(Assuming you own them!)
- The above disclaimer is null if your lore has a unique lore line!
- You must pay first, I have been doing this for a long time, you can trust me.
- The price of the service WILL vary.
- The base texture will be using your texture pack, unless you want it using vanilla textures as a base or something.
- IT DOES NOT HAVE TO BE A SWORD OR AN ITEM USING AN APPLIED LORE SCROLL!
- I only do 16x or 32x (64x when needed)
Pricing:
(These prices are a guide and can be cheaper or more expensive depending on the complexity of the job)
3,072 Shards (48 Cores)
We can also discuss other payment methods, such as Materials, Orbs, Lores, or other services!
HOW TO ORDER:
Join the Discord below the banner, from there, you can open up a ticket!
Interested in looking at my previous work?:
Click the Forum link below the banner!
​
Last edited: